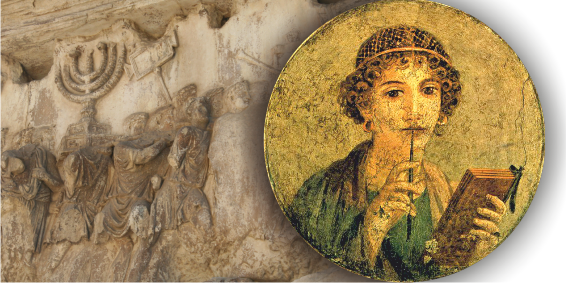 CRASIS Annual Meeting & Master Class
Date:  24 (Masterclass) & 25 (Annual Meeting) February 2022
Venue: University of Groningen
Credits: 1 – 3 ECTS
CRASIS invites applications for its eleventh Annual Meeting and Masterclass, which will take place on 24 (Masterclass) and 25 (Annual Meeting) February 2022 at the University of Groningen in the Netherlands. The Annual Meeting and Masterclass is an annual two-day event, designed to promote discussion and the exchange of ideas about the ancient world across traditional disciplinary boundaries among graduate students, postdocs, and established scholars. This year, our theme will be exemplarity, and we are honoured to welcome Prof. Rebecca Langlands (University of Exeter) as keynote speaker and master. We invite papers exploring exemplarity, exemplars and examples in relation to any aspect of the ancient world and from any perspective including linguistic, literary, historical, philosophical, material, art-historical, archaeological, or reception-based.
We invite PhD and Research Master students to submit a proposal of a topic (500 words) for the Master Class, explaining how their own research relates to the theme. All other researchers are invited to submit a title and abstract (250 words) for a lecture at the Annual Meeting. Proposals must be submitted no later than 1 December 2021 via crasis.aws@rug.nl.
Full Call for Papers in PDF >>
See also the website of CRASIS. Any queries can be addressed to the CRASIS secretary Evelien de Graaf at crasis.aws@rug.nl.
Credits
3 EC for presenting your paper during the Masterclass (submit your presentation to secretary@archonline.nl) and attending the Annual Meeting and handing in a report (to secretary@archonline.nl).
1 EC for attending the Annual Meeting and handing in a report (to secretary@archonline.nl).
https://www.archonline.nl/wp-content/uploads/2020/01/CRASIS.png
283
566
Archon
https://www.archonline.nl/wp-content/uploads/2018/05/archonline-logo-lc-2.svg
Archon
2021-09-27 13:08:34
2021-09-27 15:12:53
CRASIS Annual Meeting & Master Class 2022